Over the past year we have been making some changes to how we operate with the goal of becoming more environmentally friendly in all aspects of our business. We are not claiming that we are perfect, but we are very proud of the changes we have made so far. We like where we are heading, and we wanted to share the changes with you. 
• We are very excited to work with our friends over at Greenspark and Plastic Bank to reduce plastic pollution in our oceans! Starting on Earth Day 2022, a portion of every single order placed on Poketo.com will pay for 1 piece of ocean bound plastic to be removed and recycled in communities where there is high poverty and a lot of plastic pollution. Not only will this prevent thousands of pieces of plastic from entering our oceans, it will also help alleviate poverty in vulnerable communities. You can look at all of our contributions on our Public Ledger.

• All of our paper goods are made with FSC certified tree-free paper. The FSC stands for the Forest Stewardship Council, which is an independent body that ensures paper products are sourced from responsibly managed forests that provide environmental, social and economic benefits. Tree free paper is made from plants like grasses, bamboo, sugarcane, and hemp, which have a much smaller carbon footprint than traditional paper pulp made from trees.



• We have shifted toward creating more environmentally friendly and reusable products like our Glass Straws, Glass Spoons, and Bamboo dinnerware. All of these products were designed to replace disposable, single use plastics that clog our landfills and end up in our oceans.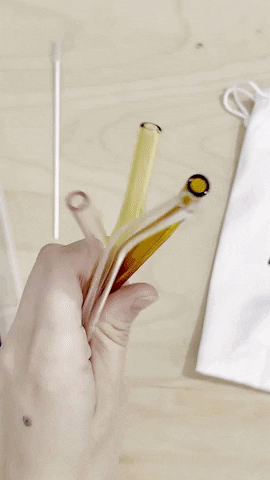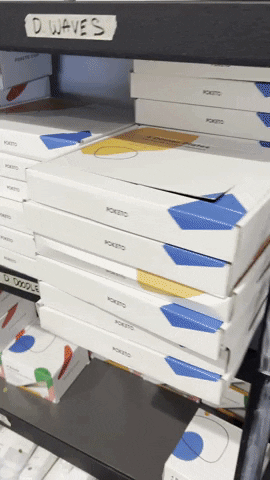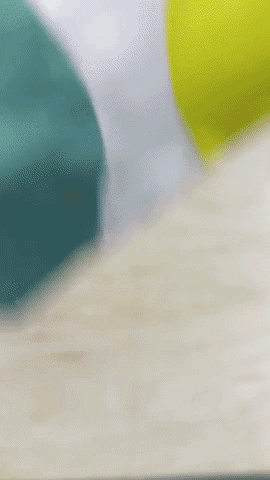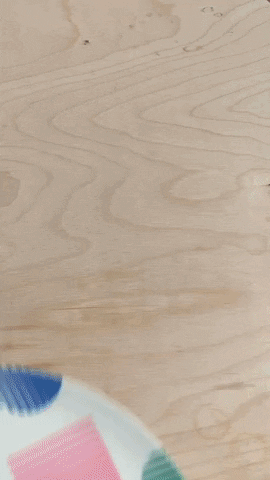 • Have you ever received an order from Poketo in a different company's box?  That is because we re-use boxes that we receive from other vendors instead of tossing them in the recycling bin. By doing this we are turning what would be a single use item into a multi-use item - yay!
• We no longer purchase any boxes or shipping supplies from the company Uline. This is because Uline's owners have contributed tens of millions of dollars to political candidates and causes that are hostile to environmental protection and sustainability. We are proud to now work with a Los Angeles based supplier located less than 5 miles from our shop.


• We have eliminated new plastics from our shipping materials. You won't find us using plastic bubble wrap, plastic tape, or styrofoam peanuts to protect your items, only paper/cardboard or biodegradable foam peanuts made from corn starch. Any plastics that you do find in our shipping materials are 100% re-used from packages that we receive at our warehouse.

• Speaking of plastic, we have begun phasing out regular plastic sleeves for compostable sleeves for our greeting cards and postcard packs! 
• We started using stamps to mark boxes as fragile instead of stickers. This was 100% motivated by our desire to reduce our carbon footprint and not at all by the fact that using a big rubber stamp is fun.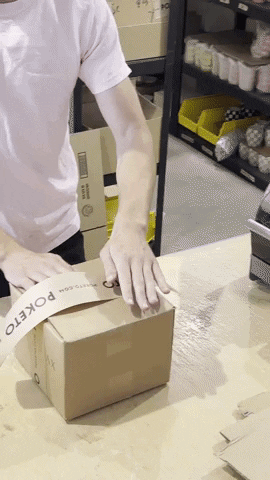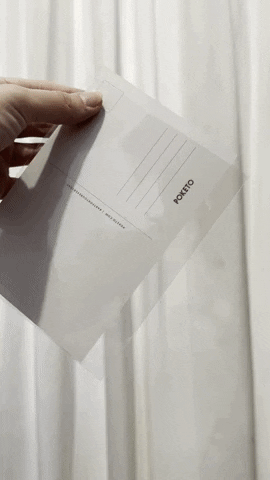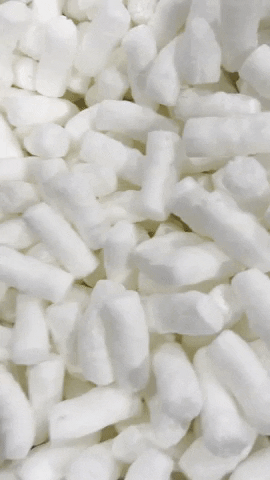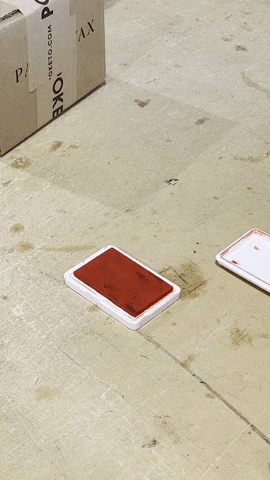 • At least
60% of our staff walks, bikes, takes public transit, and/or carpools
to work!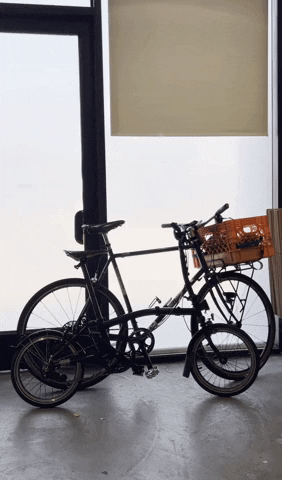 If you want to learn more head on over to our
Instagram
and
TikTok
pages where you can check out our story/reel about our shipping practices. And if you have an eco-friendly idea or practice you'd like to see us do, please reach out to us at customerservice@poketo.com!